FQQ is a brand that was established by a successful entrepreneur named David. With a passion for technology and a desire to improve people's interactions with it, David saw an opportunity to meet the growing demand for portable monitors that could be used on-the-go.
While traveling for business one day, David found himself in need of a portable monitor that could help him be more productive while on-the-go. He searched high and low for a product that would meet his needs but was disappointed with the low-quality options available. Most portable monitors were bulky and lacked the features he was looking for.
It was then that David had a vision for a new kind of portable monitor. He wanted to create a product that was not only compact and lightweight but also powerful and versatile.He named his brand FQQ, which stands for Fusion, Quest, and Quickness - qualities that he believed were essential for any product that aimed to meet the needs of today's fast-paced world.
David worked tirelessly to bring his vision to life and after years of research and development, he finally succeeded in creating the perfect triple portable monitor. FQQ's monitors were compact, easy to use, and packed with features that made them perfect for anyone who needed to be productive on the go. They quickly gained a reputation for being reliable, high-quality, and innovative, making them one of the most popular portable monitor brands on the market.
Three elements of success
The formula "Fusion+Quickness+Quest=Success" is the guiding principle behind a FQQ monitor brand that believes in the power of innovation, agility, and purpose. But how can these three elements help you succeed in your personal and professional life? Here are some practical tips on how to put this formula into action and achieve success.
Fusion: In today's fast-paced world, innovation is key. To stay ahead of the competition, you need to be willing to think outside the box and embrace new ideas and technologies. Seek out diverse perspectives, collaborate with others who have different backgrounds and skill sets, and be open to trying new things.
Quickness: Speed is essential in today's world. To succeed, you need to be able to adapt quickly to changing circumstances, make quick decisions, and take decisive action. Stay informed about emerging trends and technologies and be willing to pivot your strategy when needed.
Quest: Having a clear sense of purpose is essential to achieving success. Identify what drives you and what you want to achieve, and pursue that goal with passion and determination.
"Empower success with our portable monitors."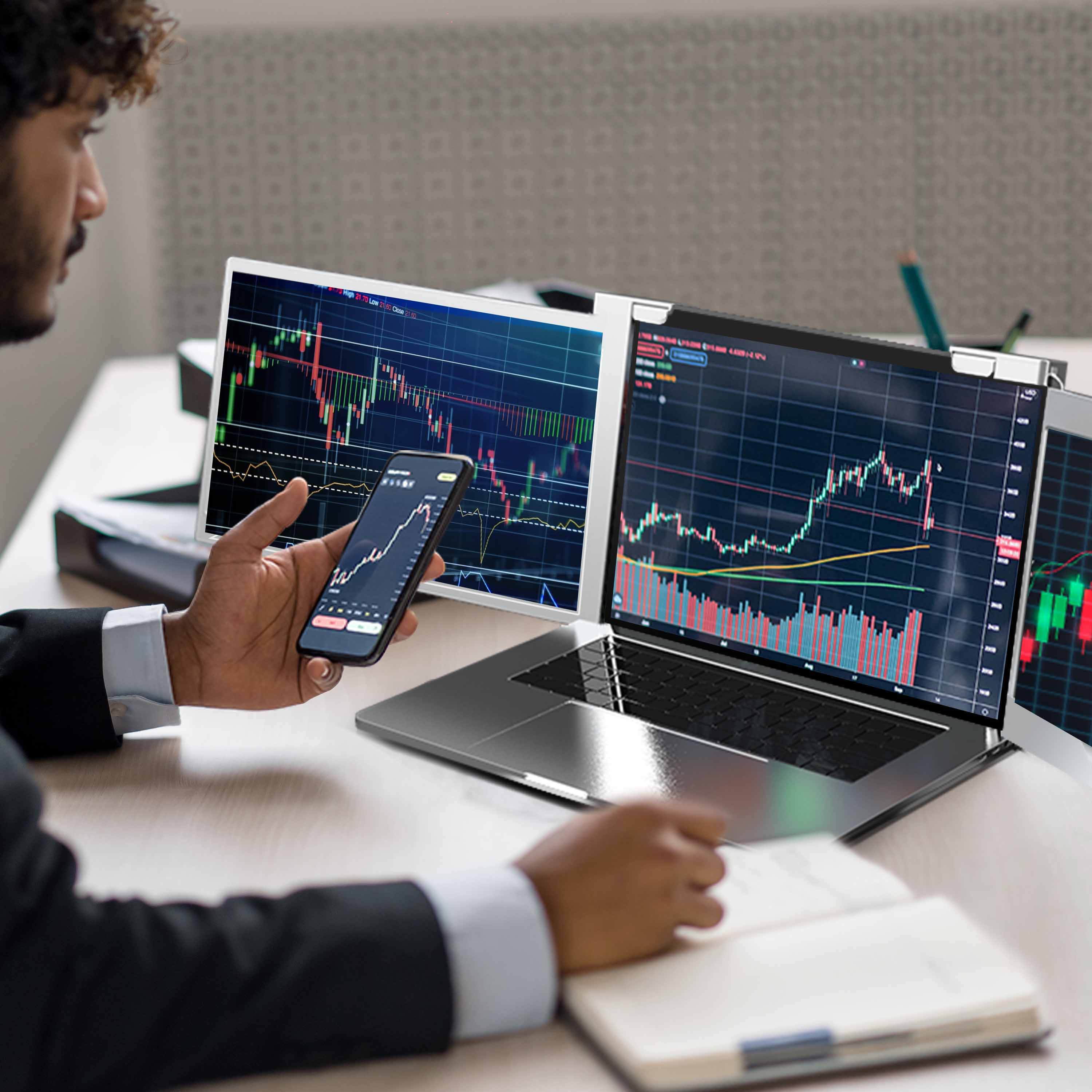 "As an investor, there's nothing more important to me than having access to up-to-date financial data and analysis. That's why I use the FQQ display – the ultimate tool for efficient and informed investing.
With its real-time data and analytics, the FQQ display has become an indispensable part of my investment strategy. It allows me to make informed decisions quickly and confidently, without having to spend hours manually searching through data.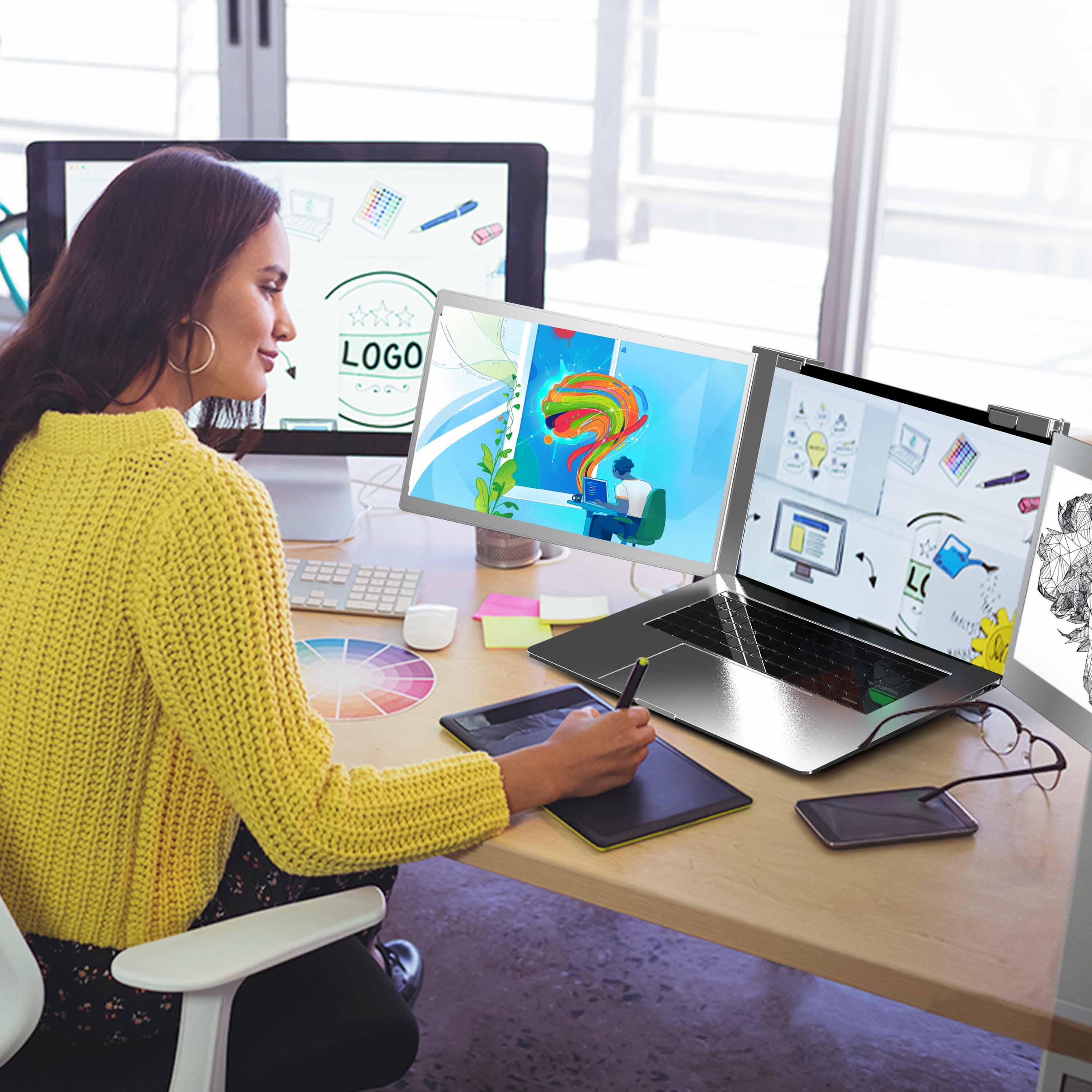 "As a designer, I'm always looking for ways to push the boundaries of my creativity. Using the FQQ display is how it helps me tap into my creative side. Its sophisticated design and attention to detail make it a work of art in itself. I find myself getting drawn in by its visual appeal, becoming inspired to think more creatively about my own designs.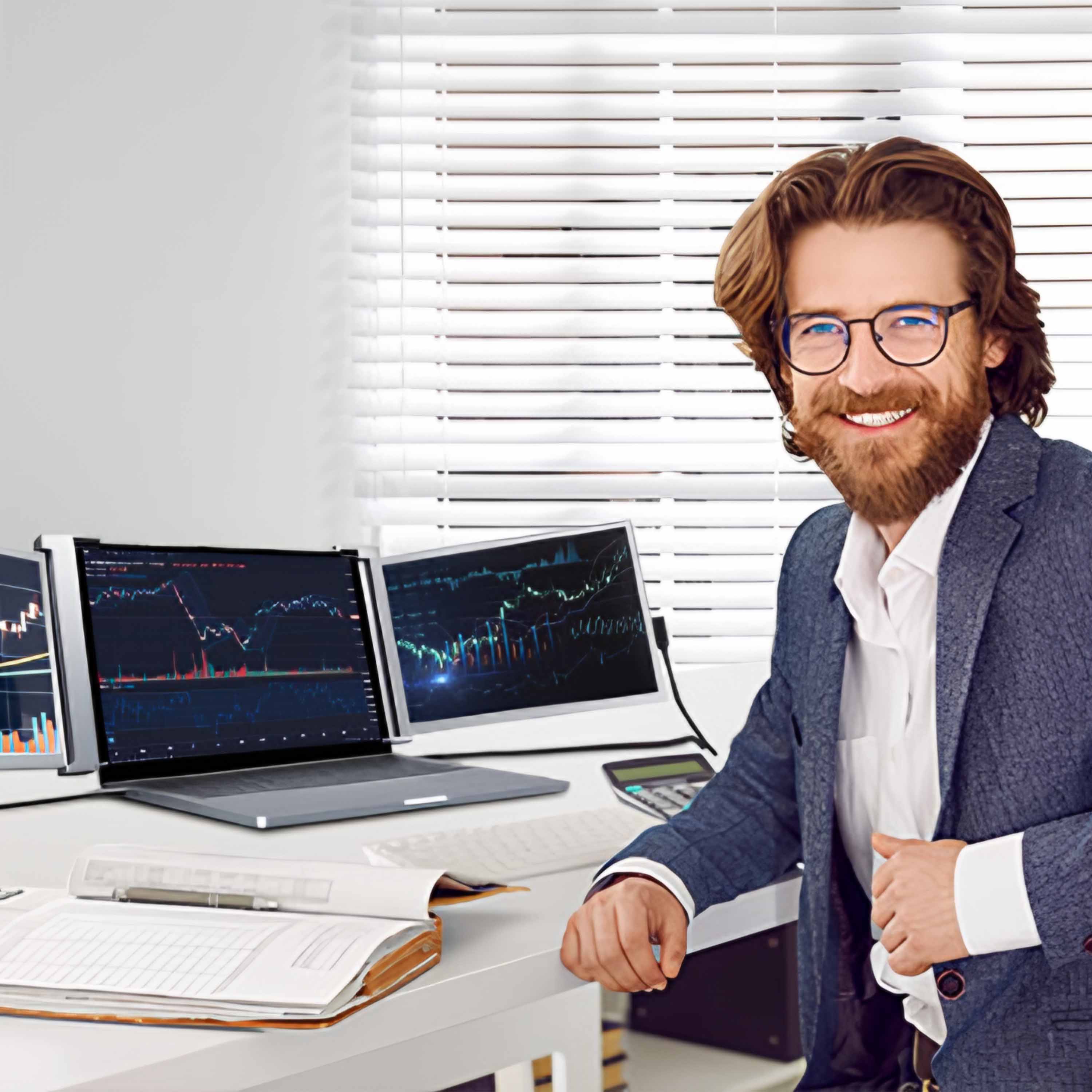 As a programmer, I'm always on the lookout for ways to streamline my work and find innovative solutions to coding challenges.
It allows me to track important financial information and analytics, but it also gives me the freedom to organize data in a way that's most useful to me.