The Ultimate 2023 Productivity Gadgets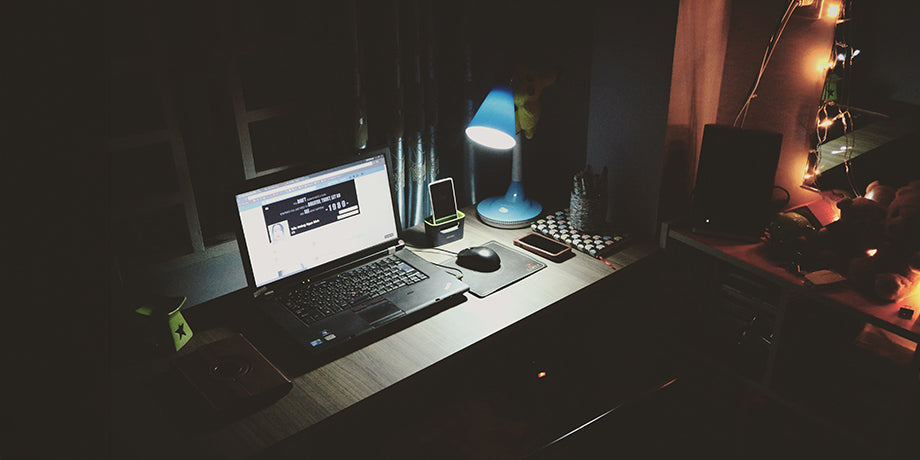 Unless you work from home permanently, the office is where you spend most of your day. If you look closely, you spend about 40 hours a week, 25% of your time in your office. 
Even working from home, can sometimes be a place where you can concentrate less than at the office. For instance, your dog starts barking, and if you have kids, they get bored. You get called on your phone more because "you are home."
This guide will give you all the productivity gadgets you need this year to make your office more efficient.
Portable Dual & Triple Screen Laptop Monitor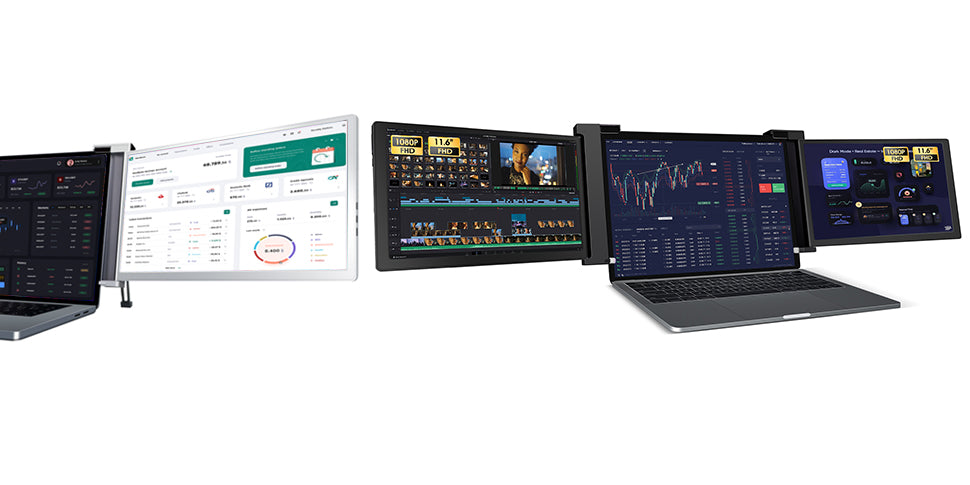 There has been a significant evolution in regards to laptops. From being unable to carry them around because they were so bulky to becoming thinner than ever. And now we can even add a dual or triple monitor to it.
This revolutionary product features up to three screens to make you multitask and boost your productivity.
These monitors can be used in so many different areas that your work efficiency will be flawless. For instance, if you are a stock trader, gamer, entrepreneur, or student. These monitors will effortlessly magnetize to your laptop, and you can use them on the go.
At FQQ MONITORS, we have dual and triple monitors that adapt easily to any work or gaming requirement. From 11inch to 15inch you can get a top notch office by getting these devices.
You will find them in different sizes and resolutions; if you want to know more about them, click here.
Docking stations
Technology has improved quite a lot in most gadgets. However, when it comes to the amount of cables these devices come with is still an ordeal in some occasions. This can become annoying if you try to clean or keep it organized. 
Docking stations are a must-have office gadget. You can purchase a USB docking station. This gadget supports dual monitors and connects all your extras through a single cable to your computer.
If you have chaos with cables because of all your devices, then a cable organizer can help you with your docking station. They hold cables for multiple devices at a single point. It makes a huge difference in keeping your workplace tidier and more professional
All-in-one-charger
The amount of extra chargers you bring to the office is similar to your docking station and how to organize your workspace. To solve this issue, getting an all-in-one charger will be essential to have present at your office desk.
You can place it on your desk and charge different devices simultaneously. You can charge your phone, smartwatch, and AirPods. Don´t get tangled anymore, and give this gadget a try.
Air purifier
As positive as we would like to remain, a fact that is changing is air quality. We all have seen the news about NY and the wildfires in Canada. So do not panic; getting a small air purifier will eliminate germs and allergens. Depending on the size of this gadget, it can purify the air for one person at a time or more. They come with sensors that rate the air quality on an app on your phone.
Polluted air is harmful to everyone, including humans and pets. Many diseases are nowadays caused due to poor air quality. This gadget will give you a clean air without affecting your work schedule.
Smart mug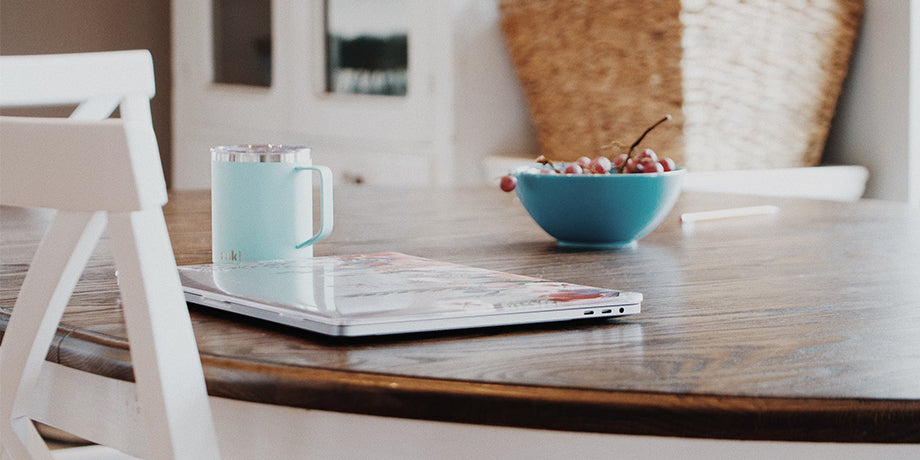 I often forget about my cup of coffee, and it is cold when I want to take a zip. Getting a smart mug made a significant change. 
This is an essential gadget for all those who need to start work with a good cup of coffee. Since the device immediately detects when you pour hot liquid into it, heating it directly to the temperature selected on the phone application. Additionally, it keeps the temperature of your drink as long as 30 minutes.
Smartphones and Tables
Our phones and tablets have made tremendous advances regarding work productivity. We first used our phones to talk; currently, we can create and make presentations with them via Bluetooth. 
Their RAM capacity is up to 1TB, making it a great tool for saving necessary documentation and work while traveling by taxi or public transport.
Similar has happened with tables. They have a similar capacity and software efficiency as some laptops. Making them great tools on the go if you cannot take your laptop.
Smart Planners and Digital Note-taking Devices 
If you are environmentally conscious, getting a smart planner or digital note-taking is a must. Some will even give you the feeling of a typical notebook, where you write down your ideas, points to consider, etc, and after they have been saved up into your drive, where you wrote, you can erase it.
They are also know as paper tables. Similar to the digital tables, they are different since you actully have a notebook. Sketching and writing feel just like paper but more eco-friendly.
They come in different sizes and colors. You can even share your notes easily with colleagues and clients via email.
Noise-canceling headphones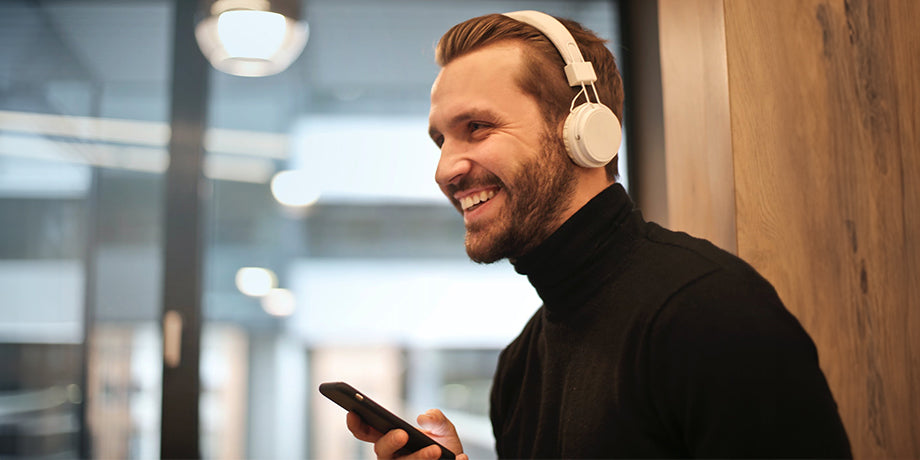 Noise-canceling headphones are essential in your office since you cannot always control the noise around you. They come with the option of canceling the noise around you or isolating your voice.
This will boost your productivity and work efficiency since you will not get interrupted by anyone or anything.
Different brands come with this option, and you should investigate which one suits best for you and your work. Big headphones will not look good during a meeting; you might have to look for smaller ones. It is up to you and your requirements.
Wireless keyboard and mice.
I am minimalistic. I do find a peace of mind with minimalistic workstations. A wireless keyboard and mouse is a great way to keep your desk organized and neat. They also offer great mobility.
Additionally, these mechanical keyboards provide options you may have yet to realize existed. Plus, you can have your monitor move a bit further away and your keyboard and mouse close to you.
Final Thoughts
Here are the devices we consider to be relevant to have as office tools. Some gadgets will save you so much time, and others will make your office look more neat. However, it all sums up to your requirements, budgets and priorities.
If you would like to get more information about our dual or triple monitor you can click here or contact our team.
---